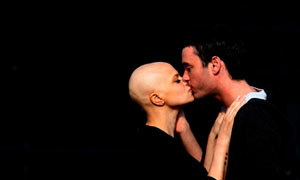 There's an interesting piece in Monday's Guardian by Madeliene Bunting examining the current popular appetite for death, and its focus on, inter alia, Jade Goody, Ivan Cameron, Wendy Richard, and Peter and Penny Duff, who killed themselves in Switzerland.
For a full fortnight, it seems, every frontpage story in the Sun was about death. Ms Bunting observes: "The British economy is in free fall, but for a good section of the population, the subject about which they most want to read, watch or surf is death … at a time when millions fear losing their job, when the future looks unremittingly gloomy, one might imagine people would want cheering up rather than … more misery."
Good point. Why so? Ms Bunting goes on to observe: "The most striking thing about the coverage is how celebratory it is. All the characters concerned are "brave" and "strong" … It was as if we were being given permission to feel good about human nature."
She concludes: "From being baffled, I have come round to thinking that this preoccupation with death has an extraordinarily positive dimension. It is part of a grasping for something of real and lasting value. It is a reaction against an incomprehensible world where trillions of pounds are bouncing around balance sheets without meaning. It's a drilling down to the irreducible basics of human life: love and death."
Read the whole piece here.